Loving Teens...Loving Jesus | Youth Ministry at New Life
At New Life our Youth Ministry is all about relationships and enjoying each other. Our goal is to connect with adults who can disciple, mentor, and build relationships where that connect and grow them in Christ.
We would love to have your teen come visit and experience the great things that are happening in our Youth Ministries!
Wednesday Evening Activities
Middle School Ministry | T.I.C. (Together In Christ)
Ages: 7th — 8th Grade
Time: 6:30 — 7:30 PM
Location: Everything starts in the gym and finishes in the TIC YOUTH ROOM. (North end of the building)
Purpose: Love Teens — connect them to a loving God and a loving Savior.
what to expect
While TIC officially starts at 6:30 PM, feel free to join us in the gym beforehand to play 9-Square in the Air, GaGa Ball, Basketball, and hang out. We typically begin TIC by playing games in the gym and then move to the TIC room for testimonies, Scripture, and breaking into small group discussion times.
Events are a huge part of our ministry!
November is when we do a traveling Lock-in where we join other churches in renting out the Mall of America Amusement Park!
April we attend the Middle School Retreat.
July is our big trip to Power Connection!
________________________________________________
HIGH SCHOOL MINISTRY | B.A.S.I.C. (Brothers And Sisters In Christ)
Ages: 9th — 12th Grade
Time: 7:45 — 9:00 PM
Location: BASIC ROOM (behind/East of gym)
Purpose: Loving teens by learning from Scripture and centering them on Christ for the week.
what to expect
Large Group
We do a variety of things on Wednesday nights including worship, testimonies, Scripture sharing, and topical nights.
Small Groups
About once a month we have Small Group night where students meet with their small group in a home, restaurant, or somewhere else the group can connect together. Small groups are divided by grade and gender with the purpose enjoying each other's company through fellowship. Small Groups are also a great time for students to get to know their adult leader better.
Events are a huge part of our ministry!
Fall Retreat
Spring Retreat
Summer Rocky Mountain High Week (once every 3 years)
Summer Serving Camp (non Rocky Mountain High years)
________________________________________________
Sunday Morning Discipleship
Ages: 7th— 12th Grade
Time: 10:45 — 11:30 AM (Following Worship)
Location: Room varies by grade
Curriculum: Discipleship through Bible Study is our goal and each grade goes through different material. This can change from year to year, but in general:
7th graders learn lessons from Bible stories as they walk through it
8th-9th graders learn "What Christians Believe" and employ catechism at times to accomplish this.
10th-12th graders deepen their knowledge of Scripture and a variety of other topics as they seek to develop a solid Christian worldview as they mature into adulthood.
Meet our Student Ministries Director
Ryan Govig joined the New Life Church ministry team in 2009 as our Student Ministries Director. Ryan feels humble that he gets to do youth ministry here at New Life! Ryan and his wife Tiffany started helping out in youth groups when they got married then God called him to start working at New Life full time! He has three boys: Kyler, Kale, and Lincoln, and they are awesome.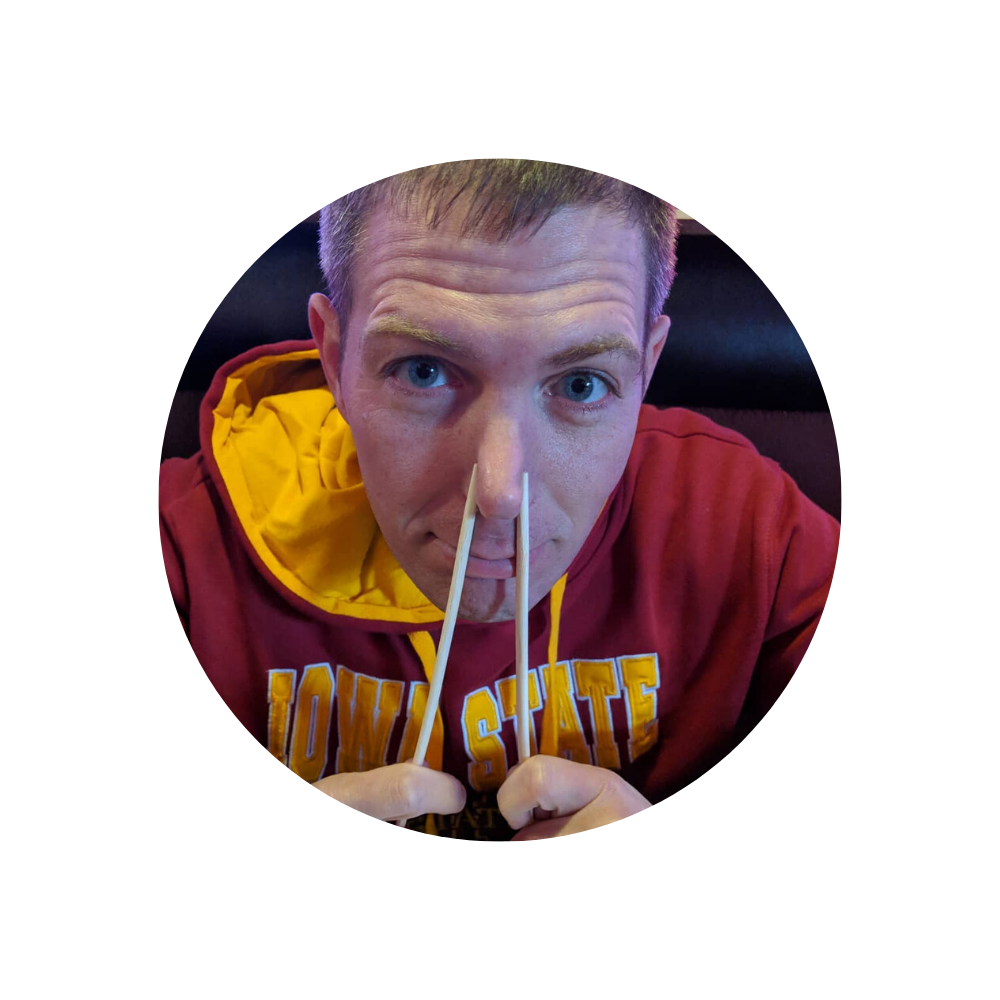 Have Questions?
If you have further questions concerning our New Life Youth Ministries experience or visiting New Life Church with your teens, simply click the button below and get in touch with us!